Six OFRA Tips for #IWokeUpLikeThis
Six OFRA Tips for #IWokeUpLikeThis
The revisiting trend you've seen on the runway and probably heard a million times is the natural "no makeup" makeup look. Although, according to OFRA, natural has always been in style!
But, since we're coming out of a high contouring and bold brow phase, it's time to get earthy and keep it a little more simple yet modern. How can we achieve this all-natural look? It begins with a clear and clean face. Click
here
to revisit our "How to Prep Your Skin for Makeup" blog post for the details on how to get started.
Getting that Natural Look, OFRA Style
We've come up with six of OFRA's best tips that can help you get the natural look, along with some poignant celeb advice:
Begin by applying OFRA's

Silicone Primer Gel

or

Absolute Cover Face Primer

before any makeup. Your skin will appear smooth and silky with a reduction in pores and your makeup will last up to 12 hours. Who would pass up that staying power?
Follow with our Absolute Cover Silk Peptide Foundation. It's oil free with a super fine texture, giving you full coverage without a heavy application. Bonus? It lasts all day!
Our multi-use Banana Powder acts as a highlighter to bring out the natural light of certain features of your face. It can also be used as a light matte eye shadow, to set concealer and as an all over finishing powder. Apply underneath eyes, the brow bone, the bridge of the nose and the middle of the forehead and chin.
For a soft natural lip, try a simple moisturizing lip product like our Vitamin E Lipstick. You can apply a Lip Plumper to enhance your features. If you can't stay away from lipstick, try a neutral shade like Dubai - a Long Lasting Liquid Lipstick perfect for ALL skin tones or something in a similar shade (visit our Lip Swatches page for all nude shades in one place).
Add volume to your brows with our semi-permanent waterproof Eyebrow Gel. It comes in three new shades and is perfect to add definition to your brows while keeping it natural.
For an added youthful glow, applying a bit of

blush

can make you look more awake and rejuvenated.
When it comes to blush, Katie Holmes says, "I always keep powder blush in my purse. That's my little trick because, sometimes, you never know what the day is going to bring, and blush can really wake you up and make you look presentable. It can take you from a school pick-up to a dinner."
Musician, Courtney Love, gives the scoop on her beauty routine. She says, "I don't wear my blush on the apples of my cheek anymore - I wear it by my temples. It's more of a 20s thing. Even if I was going on a shoot, I would put it there. It's an age thing, too, but I also think it's more modern that way." A fresh take on blush that we'll have to try… thanks, Courtney!
Our list could go on… With so many awesome products by OFRA to enhance your natural look, it's almost guaranteed you'll be updating your social media sites with flawless "no makeup" makeup selfies. Tag us on Instagram or Twitter: @OFRAcosmetics, along with the hashtag #IWokeUpLikeThis, to show us your best natural looks using OFRA Cosmetics!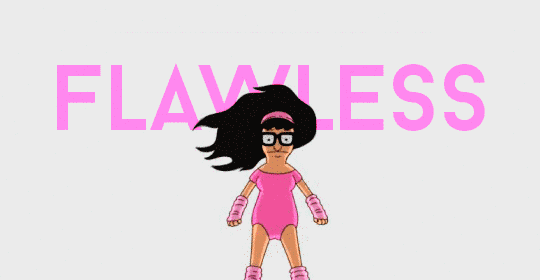 Written by Mariel Fernandez - OFRA Team Member